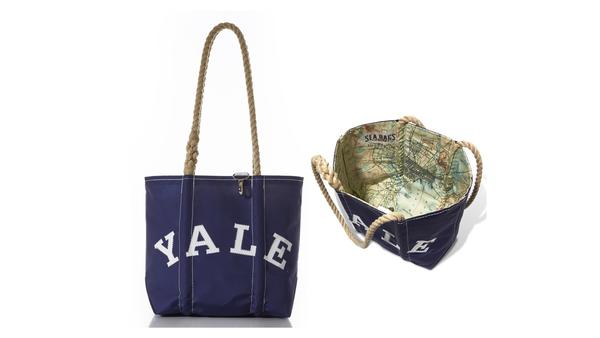 This exclusive tote is hand sewn from 100% locally recycled sail cloth and uses thread from one of last remaining thread manufacturers in the United States.
Making this tote even more unique is a genuine map of New Haven, home of Yale, on the inside.
Machine wash, line dry.
Handcrafted in Portland Maine, by Sea Bags.
$180.00