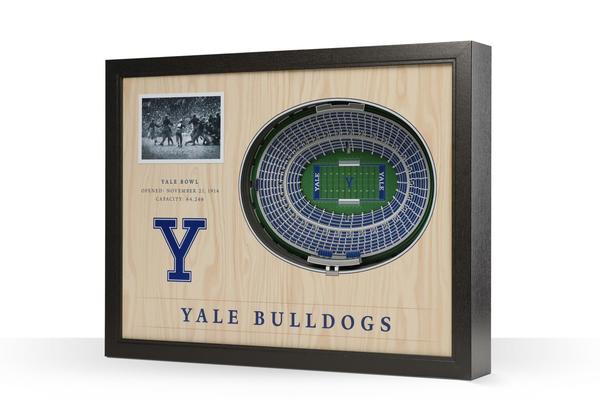 This heirloom quality 3D piece includes 25 laser cut wood layers, giving outstanding detail to the Yale Bowl. Each piece includes hand drawn original art of stadium facts & figures and is ready to hang with hardware included.
A truly remarkable piece of décor, this Yale Bowl Stadium View makes a superb gift for the devoted Yale Bulldog fan.
Made in Indiana by "You The Fan", the dimensions of the Yale Bowl Shadow Box are 25.5" X 19.5" X 3.5".
$250.00