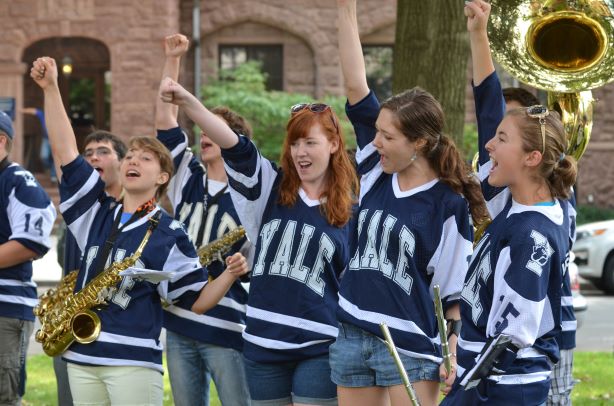 Must be designated as follows:
Registered trademarks (followed by ®)
The Yale shield
The word "YALE"
The bulldog leaning on the Y
The letter "Y"
The Yale wordmark "Yale"
Trademarks (followed by TM)
The words "YALE UNIVERSITY"
The words "YALE BULLDOGS"
Alternate application; hangtags: The use of ® or TM is not practical on some products. In such cases, the University requires the manufacturer to produce a hangtag or label for each individual item that represents it as officially licensed, using language that is approved by the University. Sample language appears below:
The marks on this product are trademarks of Yale University and are used under official license.